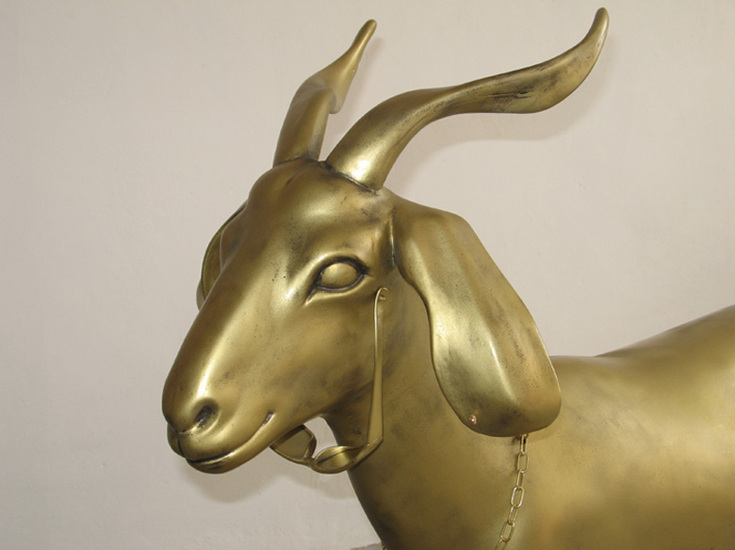 0 x 0 cm, © 2006, sold
Three-dimensional | Sculpture | Synthetic
'Gilded Dora proudly looks around, ignoring the fact that she's standing hoof-deep in her own excrements. She is adorned with golden sunglasses, a 'bling-bling' chain and ditto earrings. On her behind a tattoo of a heart with the word: Korsou.