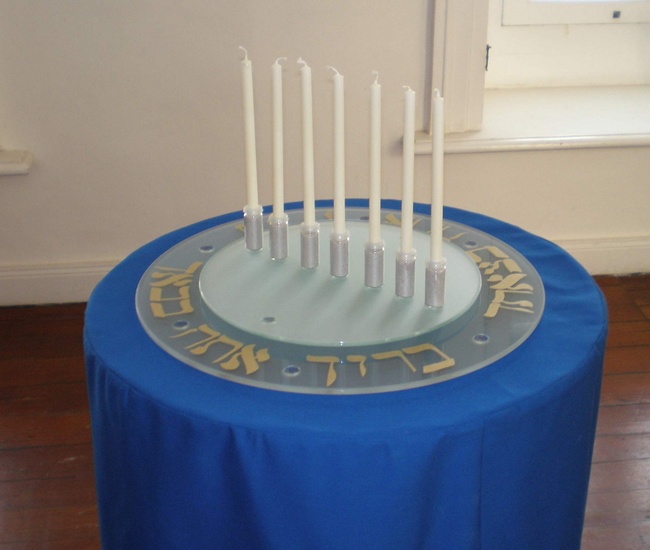 44 x 50 x 50 cm, © 2007, price on request
Three-dimensional | Implement | Non-ceramics
Glass, sand from the Synagoge and gold paint. This 'Menorah' was made for the exhibition '275 years Snoa', celebration the buildings 275th anniversary. In Hebrew letters is says: BARUCH ATA B'VO-ECHA (Blessed will you be when you come in) and UVARUCH ATA B'TZEYTECHA (blessed will you be when you go out), as can be read above the entrance/way out of the Synagoge.